Home
So here I am, in my apartment AC on whenever I can to not melt away.
I have to be honest, this is taking a lot out of me to get used to.
The island is beautiful, the weather is incredibly warm and then there's me, the pasty white guy with milk-white legs inbetween all of the islanders.
How did I get here?
Well... that's a story on it's own, so let's start with that!
I booked tickets from Amsterdam to Bridgetown Barbados, I knew there would be a connection flight in London.
However what I didn't know was the fact that this flight would be at another airport, nor that it would be on the literal other side of London.
So... how do I get there?
Apparently it was "Easiest" to take public transport, and fair enough for a 15 pound ticket I could get from City Airport to Gatwick.
By taking 2 tubes and 1 regular train through London, dragging a 20KG suitcase, a sports-bag and a laptop bag with me, great fun.
After many involuntary hugs and asking directions, I found my way to Gatwick airport, where I finally could get rid of the 20KG suitcase and got the option to also put my sportsbag with it (so I did).
Finally in the airport, through security and the FIRST thing I have to go through is some kind of hallway that was filled with stores and pushy clerks trying to get you to try their new products and perfumes. Very devious, Gatwick Airport.... VERY devious.
After some hours of waiting I could finally board my flight, it would take about 9 hours to get to Barbados and I was looking forward to just relaxing in the seat, watching movies, drinking whatever I wanted and eating a bit.
In general that's exactly what I did, however the person next to me took about 2 seats all by himself: 1 where he was sitting and 2 halves of the seats around him.
I'm pretty sure I have a deformed spine now after sitting at an angle for those 9 hours.
Having arrived and having gone through the security measures again (Seriously, what do they expect me to do on a plane? Make a bomb?) I got on a Taxi and was finally on my way to my apartment. I arrived, got my keys and started unpacking a bit, at this point I had been awake for over 30 hours with a few moments of 10 - 15 minutes sleep at the plane.
I was exhausted and apparently hungry, but it was already dark outside, I had no idea where I could get food or where the nearest supermarket was.
Luckily I found out that there is a local club/restaurant near me and the friendly people there sold me some half-liters of Cola and a plate of french fries.
One thing was for sure: I wouldn't starve here. But I still needed groceries.
So that was my goal yesterday: Find the nearest Supermarket!
I quickly found out (yay google) that there was one at about 700 meter distance away from me, I did my shopping, bought necessary things and went to pay for it all.of course that didn't go well as my card is foreign and I didn't have any cash on me yet  (Barbados pro-tip: Carry cash on you at all times!) luckily there was a bank nearby and I could quickly pay and return to my room, to lock myself in for the day to get some more rest.
This morning I woke up with a fresh mindset: I would explore MORE of the island so I grabbed my bag, cap and sunglasses and went on an adventure, I got on a random bus and went to explore! (Barbados pro-tip: Busses are cheap! Only 3.50 BBD which is about €1.50)
I quickly noticed my mistake as a couple of hours later I had NO idea where I was or how to get back... (Barbados pro-tip: There's taxis everywhere, but they're far from cheap).
My lesson this day was to take the bus whenever you can, but to pay attention where it's going and inform how to get back.

That's all for this update! I will keep this blog updated as much as I can (AKA when I have time/energy to do so)

Now, it's been 5 years since I last posted an update on this website.
It's not that I sat on my thumbs doing nothing, quite the opposite in fact! 
First I worked in IT, but after a couple of years of that, I decided it was time for a new challenge, I started doing a Communication education: International Communication.
And now nearing the 3rd year, I'm facing a new adventure, a (mandatory) 5 month internship abroad! 
Where am I going, you ask?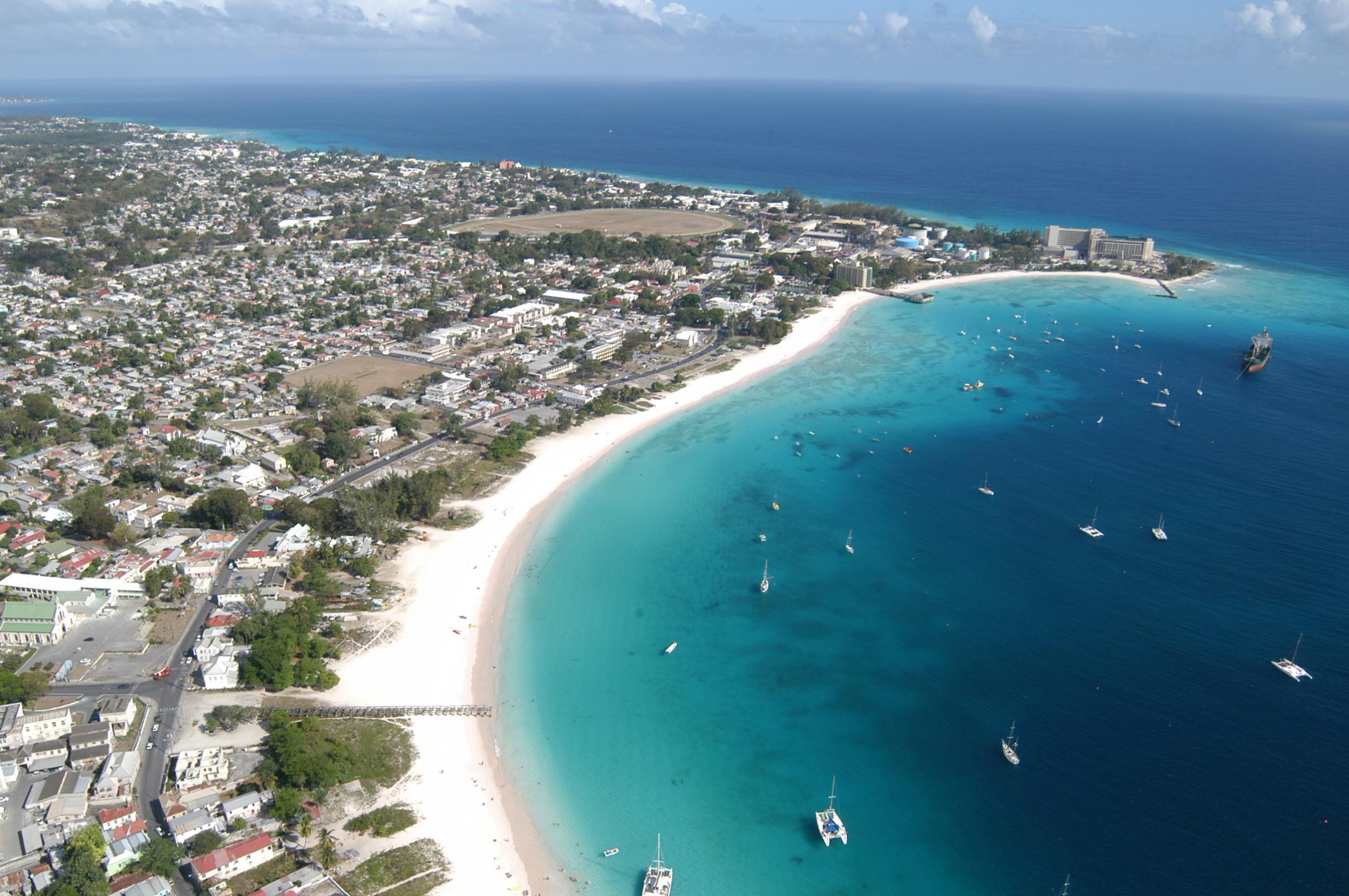 Barbados!

I am leaving home in a few hours to go to the airport and I'm definitely looking forward to it!

On this site I will post updates about my life on the island, out of respect for the company, I won't post much about the work I do unless it's a published thing.
So if you're interested in following my adventures and to see the (hopefully) many pictures I'll take, be sure to bookmark or favorite this site!

That's all for now! I'll see you all, when I'm on the other side of the world!
---
Today I packed my things,




Boxes upon boxes,




Filled to the brim.




Things without value,




And things without a price,




Irreplaceable things inside the boxes.




I'll be leaving soon,




and won't see them for a while,




The things within the boxes,




But seeing them today, 




I knew it wouldn't matter,




For the value are the memories I carry.




Today I packed my things,




Memories upon memories,




Filling my mind to the brim.